Paris Saint-Germain right-back Serge Aurier has been ruled out of the Champions League clash with Arsenal on Wednesday after he was refused entry to the United Kingdom, according to the Ligue 1 club, with the Ivory Coast international barred from crossing the border due to a recent conviction.
PSG have accused British authorities of an "incomprehensible situation that attacks the very integrity of the Uefa Champions League" after a decision was made to refuse Aurier entry to the UK as the rest of the PSG squad travelled to north London, with the footballer denied a visa due to an assault conviction.
A club statement read: « Due to a sudden about-face by the British authorities, Serge Aurier has not been allowed to travel with Unai Emery's squad for the clash away to Arsenal. Paris Saint-Germain is stunned by this incomprehensible situation that attacks the very integrity of the Uefa Champions League.
23-year-old Aurier was arrested in May this year and found guilty in September of assaulting a police officer outside a nightclub in Paris after being stopped to take a breath test . Aurier was given a two-month jail sentence, though he remains free pending an appeal, and given a €600 [£521] fine.
Aurier was also ordered to pay damages of €1,500 [£1,304] to cover the court costs, although he denied the charge and argued that he was a victim of police violence.
He has appealed against the judgment, his French club said, declaring that on such a basis he should be presumed innocent.
PSG also say they have the support of Uefa, European football's governing body and the organiser of the Champions League.
The Ligue 1 champions said Aurier had been initially granted permission to travel with the rest of the squad to London, before a decision last Wednesday reversed the ruling.
The statement added: « After an initial application on 18 October, complete with all the necessary documents, the British authorities had originally granted Paris Saint-Germain's Cote d'Ivoire international an entry visa to the UK on 21 October. However, on 16 November, his visa was finally revoked by the British Ministry of the Interior (Home Office), who justified their about-face by citing Aurier's conviction on 30 September, 2016.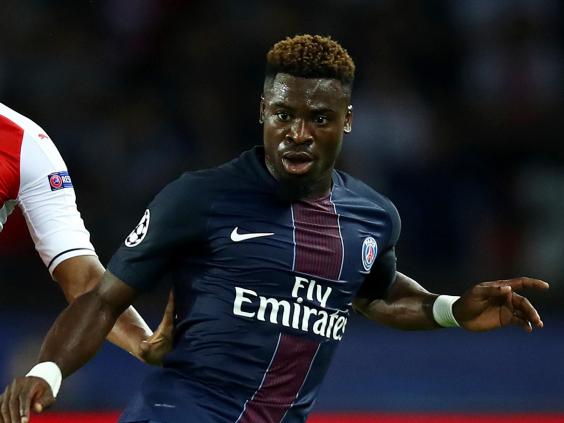 « Paris Saint-Germain had, in all transparency, informed the British authorities of this conviction, as well as Aurier's appeal against this decision (and the legal suspension of the ruling) from the outset.
« The club has argued several times that since the player has launched a legal appeal against the criminal ruling, he is therefore entitled to the presumption of innocence, as any other person exercising their right to appeal.
« Paris Saint-Germain strongly regrets that the presumption of innocence has not influenced Britain's decision. On several occasions, UEFA has also transmitted its total support of Paris Saint-Germain to the British authorities regarding this case, in order to preserve the integrity of its competitions.
Source: www.independent.co.uk